Welcome to the home of the NYU Journal of International Law and Politics (JILP). This student-run publication is devoted to commentary on contemporary issues in international and comparative law. JILP features articles on international legal topics by leading scholars and practitioners, as well as notes, case comments, and book annotations written by Journal members.
---
Print Issue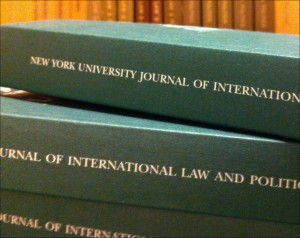 Our fall issue, Vol. 46, No. 1, is now available to view online. This issue includes pieces by Frank J. Garcia on the global justice, Erika R. George and Scarlet R. Smith on the role corporate social responsibility in protecting rights and ending sex trafficking, and Jedidiah J. Kroncke on the lessons that can be learned from China in the realm of property rights, labor rights and democratization.
To order a hard copy, please visit Subscriptions.
---
Book Review:
Alexander Ehrle, a former NYU JILP Graduate Editor, shares his critique of the book  Foreign Policy of the European Union—Assessing Europe's Role in the World, by Federiga Bindi and Irina Angelescu (eds.).  Accessible to both those who are new to this topic and the well-initiated, this book is a holistic and all-encompassing treatment of foreign relations in the European Union.  Read More…
---
THANK YOU!
Thank you to all who came to the NYU JILP & PluriCourts Fall 2013 Symposium on the Function of Judges and Arbitrators in International Law.  Special thanks to Herbert Rubin and Justice Rose Luttan Rubin for their continuing support of the NYU Law International Law Symposium.  We would also like to thank our faculty advisor Professor Jose Alvarez for his invaluable guidance and PluriCourts for their generous co-sponsorship.
There will be an upcoming issue of the print journal dedicated to this fascinating topc, so stay tuned!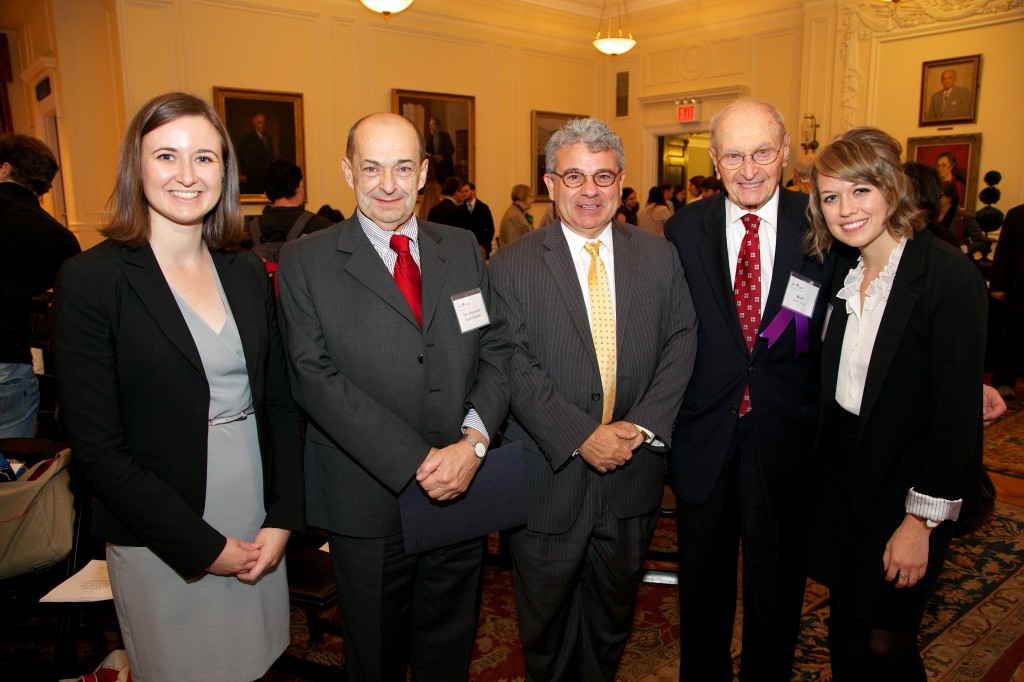 ---
Understanding the Kiobel v. Royal Dutch Petroleum Decision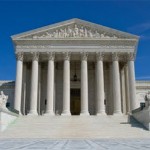 In response to the Supreme Court's decision in Kiobel v. Royal Dutch Petroleum, announced on Tuesday, April 17, NYU JILP shared comments and reactions by students, professors, and practitioners involved in Alien Tort Statute litigation.  See below for contributions to this dialogue.
Some Quick Thoughts on Transnational Human Rights Litigation in American Courts After Kiobel
Professor Burt Neuborne, the Inez Milholland Professor of Civil Liberties and founding Legal Director of the Brennan Center for Justice at NYU Law School, shares his thoughts on the future of transnational human rights litigation in the U.S.
Earlier Supreme Court Jurisprudence Shows Hope Not Lost for Those Seeking Corporate Accountability in U.S. Courts
3L student Carey Shenkman compares the split opinion in Kiobel to that in Branzburg v. Hayes and sees reason to hope that the Alien Tort Statute will remain a useful tool for international human rights litigants.
R.I.P. A.T.S.? How much of the Alien Tort Statute survives the Supreme Court's Kiobel Decision?
3L student and former NYU JILP board member Joseph Rome shares his reaction to the recently-published Kiobel v. Royal Dutch Petroleum opinion.
---
Online Symposium on Opinio Juris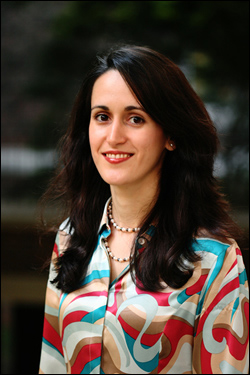 In the first week of April, the NYU Journal of International Law and Politics was proud to once again partner with Opinio Juris for an online symposium around Jenia Iontcheva Turner's article, Policing International Prosecutors. A number of scholars responded and discussed  Professor Turner's article that was published in our Volume 45, No. 1 issue.
To follow that dialogue, please visit to Opinio Juris.
The abstract for her article:
A recurring question in international criminal procedure is how to ensure that prosecutors are held accountable for their errors and misconduct. When International Criminal Court (ICC) judges encountered the first serious error by the prosecution in Prosecutor v. Lubanga, they opted for an absolutist approach to remedies: the judges stayed the proceedings and ordered the release of the defendant. Although termination of the case was avoided through the intervention of the Appeals Chamber, the standoff between the judges and the prosecution highlighted the dilemmas that the ICC faces in these circumstances. To protect the integrity of its proceedings, the court must order remedies that effectively punish misconduct. At the same time, sweeping remedies may harm other interests of international criminal justice, including deterrence, retribution, and the establishment of an accurate historical record.

In its more recent decisions, the ICC has acknowledged these competing interests and weighed them in determining remedies for prosecutorial misconduct. This Article argues that the court should fully and openly embrace a balancing approach to remedies. Because of the gravity and systematic nature of international crimes, it is essential to recognize and accommodate the significant interests of the international community and victims in preventing impunity and establishing an accurate record of the crimes.

The balancing approach is not without shortcomings—it can be unpredictable, and it risks weakening enforcement of defendants' rights. To avoid these dangers, the court should take several concrete steps in conducting the balancing analysis: specify clearly the factors that will guide it; place special importance on the fair trial rights of the defendant; temper remedies only when a significant and legitimate goal of the international criminal justice system warrants it; and finally, develop a broader range of responses to prosecutorial misconduct, including sentence reductions, partial dismissals, fines, and disciplinary referrals. By applying a well-defined balancing analysis, the ICC can achieve an approach to prosecutorial misconduct that is both effective and able to accommodate the competing interests of international criminal justice.
We hope this symposium helped to advance the dialogue about the complicated issues surrounding the conduct of international prosecutors.
---
JILP Online Forum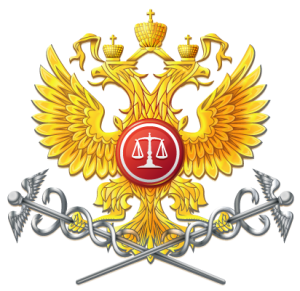 Yelena E. Archiyan recently wrote a piece about the unilateral option clause in Russian arbitration. To read her post, Fate of the Unilateral Option Clause Finally Decided in Russia, please visit the JILP Online Forum.