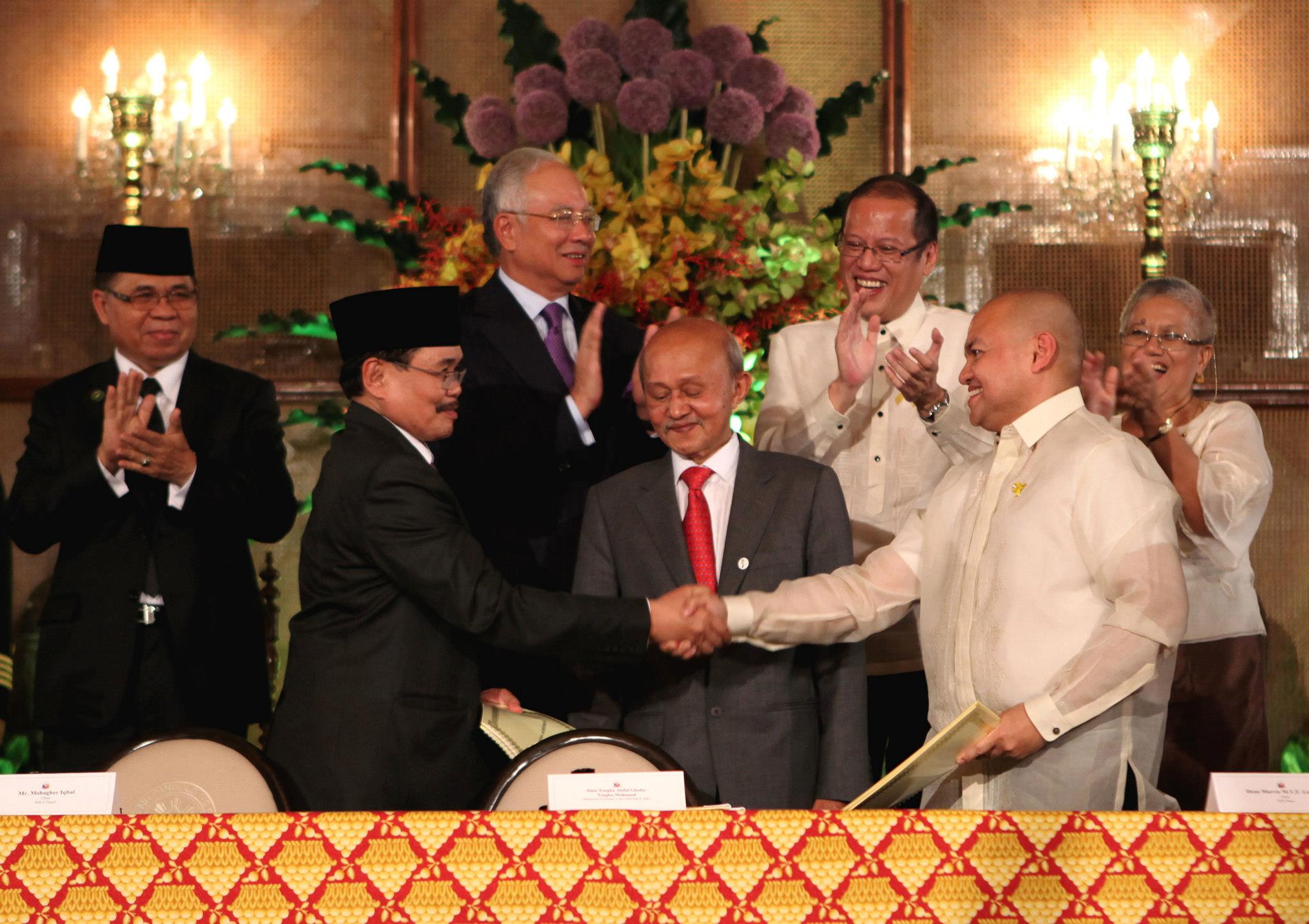 By: Celeste Marie R. Cruz[*]
Prologue
Peace and economic development have long remained elusive to the conflict-torn region of Muslim Mindanao in the Philippines. Since the late 1960s, the Conflict in Mindanao, led by a secessionist independence movement of the Islamic minority in a predominantly Catholic country,[1] has led to an enormous loss of life and suffering, claiming an estimated 120,000 lives and displacing more than 2 million people.[2] The ongoing peace process between the Government of the Republic of the Philippines (GPH), under President Benigno Aquino III, and the Moro Islamic Liberation Front (MILF) reached a significant milestone with the signing of the Framework Agreement on the Bangsamoro[3] (Framework) last October 15, 2012. The Framework seeks to establish a "federal" type of sub-state in the said region[4] that is currently under the jurisdiction of the Autonomous Region in Muslim Mindano (ARMM).
The ARMM itself is actually the product of a decades-long peace process between GPH and the MILF's "mother" group, the Moro National Liberation Front (MNLF).[5] The 1976 Tripoli Agreement between the Philippine government, under then-President Ferdinand E. Marcos, and the MNLF formalized the idea of an autonomous arrangement for Muslim Mindanao within the confines of the Philippine state.[6] Thereafter, the 1987 Constitution of the Philippines specifically mandated the establishment of an autonomous region in Muslim Mindanao,[7] and in 1989, the Philippine Congress passed the Organic Act establishing the ARMM.[8] In 2001, the same Organic Act was even amended "to strengthen and expand" its provisions,[9] as part of the terms of the final peace agreement between the Philippine government, under then-President Fidel V. Ramos, and the MNLF.[10] However, after the MNLF officially relinquished the struggle for the independence of Muslim Mindanao through the 1976 Tripoli Agreement, the MILF was formed by dissenting MNLF members to resume their separatist struggle, and thus to continue the armed conflict leading up to the current peace negotiations.[11]
In the interest of peace, but perhaps also due to the region's vast natural resources (including energy and minerals with an estimated value of one trillion U.S. dollars[12]) and its strategic location for shipping interests,[13] the international community has a keen interest in the success of this peace process.[14] However, despite its merits as a step closer towards peace, the Framework is merely preparatory in nature and is not yet the actual peace agreement.[15]As explained by acclaimed constitutionalist Fr. Joaquin G. Bernas, S.J., the Bangsamoro Basic Law (BBL) itself—to be passed by the Philippine Congress and approved in a plebiscite by the concerned constituent units—will be the full peace agreement with the MILF.[16]